The state of ICT training in Singapore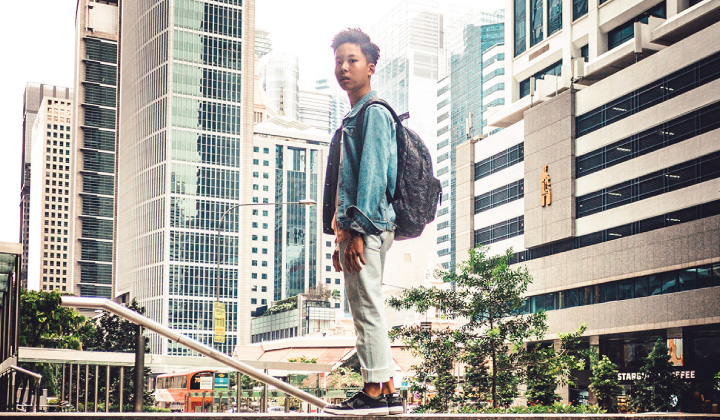 Talent shortages mean key positions go unfilled, and rapid technology change means employees can't keep up their skills. How the government is trying to help.
'Smart nation' Singapore aims to be a regional digital innovation hub, but its ambitions are thwarted by a severe talent shortage. Despite a 16-year high in the number of jobless, due to the COVID-19 pandemic, a recent Reuters report notes that as many as 500 new tech-job vacancies are posted each week on Singapore's job sites, and that there were nearly 10,000 tech-related job postings on a government-run careers portal in mid-September 2021, with officials expecting another 6,800 jobs and traineeships to be added to the list by June 2021. Singapore's ICT sector 'would need another 60,000 professionals over the next three years', said Vivian Balakrishnan, the country's minister-in-charge of the Smart Nation Initiative.
"There is an insatiable demand for ICT skills, particularly in the areas of data science, big data, IoT [internet of things], AI/ML [artificial intelligence and machine learning], and the cloud, as well as cybersecurity," said Anton Ravindran, CEO of GICT Training & Certification and president of the Cloud Computing Chapter of Singapore Computer Society, in an interview with CIO ASEAN. "We need to ramp up quantitative skills as well as programming and analytical skills in addition to project management and solutions architecting know-how."
Filling the skills gap is only getting harder
Even though the Singapore government has launched many training initiatives for its citizens and residents and the intake for IT courses at Singapore colleges has risen 17% over the past three years to about 7,600 for the 2020 academic year, the numbers are still not good enough to match the vacancies and the range of talent needed by the market. The pandemic restrictions and the tight labour market have made the situation worse for companies looking to hire the right talent to grow their businesses.
"While there are several initiatives being undertaken by the government, the demand will continue to outpace supply in the near future," Ravindran said. "This is partly because the speed of technological advance outstrips the ability to acquire the skills to keep up with it as the shelf life of technology is only about 18 months. With the advent/introduction of 5G and blockchain technologies, this will only be further accelerated. Lastly, as we are beginning to rely largely on a local talent pool because of the recent announcements by the Manpower Ministry, we need to ramp up training programmes for locals to meet the skills gap and/or demand." Those recent announcements include the tightening of work pass requirements by raising qualifying salary and emphasising the hiring of local talent.

Although Singapore depends heavily on the tech talent from around the region, the government has been seriously rolling out initiatives for the skills training in the ICT sector and developing a home-grown talent base.
Jobs skills for recent graduates to mid-career pros
One such initiative, first announced in the 2016 budget, the TechSkills Accelerator (TeSA) programme is a tripartite initiative by the Singapore government, industry, and the National Trades Union Congress (NTUC). Its aims are to build and develop a skilled ICT workforce for the Singapore economy, and to enhance employability outcomes for individuals. The government has said that, since 2016, more than 8,000 Singaporeans, from fresh graduates to mid-career professionals, have been placed in ICT jobs through the programme.

Singapore also launched the TeSA Mid-Career Advance programme in 2020 to train and transition workers in their 40s and 50s into tech jobs.

S Iswaran, the minister for Communications and Information, told Parliament earlier this year that besides investing in the development of a local pipeline of talent, "we also have to ensure that we are able to attract quality talent from around the world to come in and have a judicious complement of them to support our overall effort".

The government is also trying to "attract Singaporean talent that is based overseas, and other talent, so that they can come in working with our local companies, our large and mid-sized players, in order to contribute to the evolution of the digital ecosystem in Singapore," he said.
Recruiting women to tech
Because 61% of the workforce in Singapore consist of women, it is crucial to attract them to the ICT sector. That's why the government agency Infocomm Media Development Authority launched the SG Women in Tech initiative in 2019 to encourage more women to explore careers in tech. That programme has reached more than 117,000 women, Iswaran has said.

The government's efforts seem to be paying off, as the percentage of women enrolling in ICT courses in local universities has increased from 28% in 2017 to 35% in 2019.
Enhancing the cybersecurity talent base
Globally, there is a IT security skills shortage of 4 million, according to the International Information System Security Certification Consortium, known as (ISC)2, which noted that Singapore alone "faces an estimated talent shortage of up to 3,400 cybersecurity professionals in 2020".

With security breaches on the rise in terms of frequency and degree of damage, this sector needs major attention. So to meet the near-term demand, the Singapore government has been facilitating "the training and upskilling of cybersecurity professionals, as well as fresh and mid-career non-cybersecurity professionals for cybersecurity jobs, through programmes such as IMDA's Tech Skills Accelerator", (ISC)2 said.

The government has also been encouraging youths to pursue a career in the field through cyberoutreach initiatives like SG Cyber Talent; these programmes have engaged more than 7,000 participants to-date, said Janil Puthucheary, the senior minister of State for the Ministry of Communications and Information, in a speech to Parliament earlier this year.

The Singapore government has also launched the SG Cyber Leaders programme to create a community for current and developing cybersecurity leaders to exchange ideas, and learn about global best practices, Puthucheary said.
Are the initiatives enough to fill the talent gap?
But are the government initiatives enough to address Singapore's ICT skills shortage? By themselves, no. But as part of a broader effort, perhaps.

"We need to address the digital skills gap challenge from several fronts: leveraging government capabilities development programmes, executing enterprise training roadmaps, and providing individual self-directed learning platforms," said P. Ramakrishna, CEO of CIO Academy Asia. "Opportunities to practice new skills and competencies must be applied on the job so that it remains current and practical. Rapid advances in technology will continue to evolve, and our ability to quickly adopt new skills will make a difference to our level of competitiveness."

And developing the ICT talent has to start much earlier. "Singapore has had one of the most progressive governments when it comes to areas of human resources development," said human resources consultant Zubin Shroff, CEO of Nirvighana. "We have some of the world's best universities. But technology, coding, and being entrepreneurial are not just about training. They are about curiosity, and that needs to be part of a people's DNA. They are cultural traits," he said.

"The initiatives we are taking are good," Shroff said, but they are all happening at a stage by which the personality has already been formed. We don't have many mid-career or late-career technology experts or architects who are Singaporean, because they all wanted to become managers. I believe the transformation needs to be more from the foundation years in our primary schools, where we need to encourage curiosity, inquisitiveness, and innovation (finding different ways of doing things) than chasing uniformity, consistency, and a cookie-cutter approach."